We are classic menswear with a vibrant twist. We believe in the importance of looking good and feeling good - and for us, that means making sure that every single piece we sell is an investment in your look.
We're a team based in the heart of New York City that's passionate about producing high-quality menswear that's delivered directly to your door at the best possible price we can offer. Everything we make is designed with our guy in mind: stylish yet timeless, tailored yet comfortable, vibrant yet modern.
We firmly believe that when you look good, you feel even better.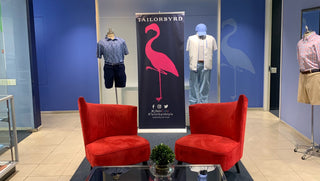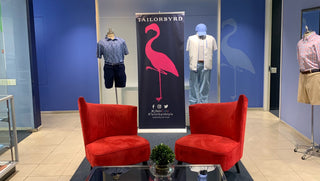 OUR NYC SHOWROOM
AKA: Our home base!
Sign up for our mailing list so you can be invited to shop our yearly sample sale!
"I have been a huge fan of your brand for many years. I must say, I absolutely trust your overall fit, material and quality in each and every item I own. It is a huge accomplishment to have the trust of your consumer. I am a avid fan of your Brand, as you are my go to company for a wide variety of quality clothing. BTW, your sales are just fantastic! I just bought 2 beautiful sport coats!"